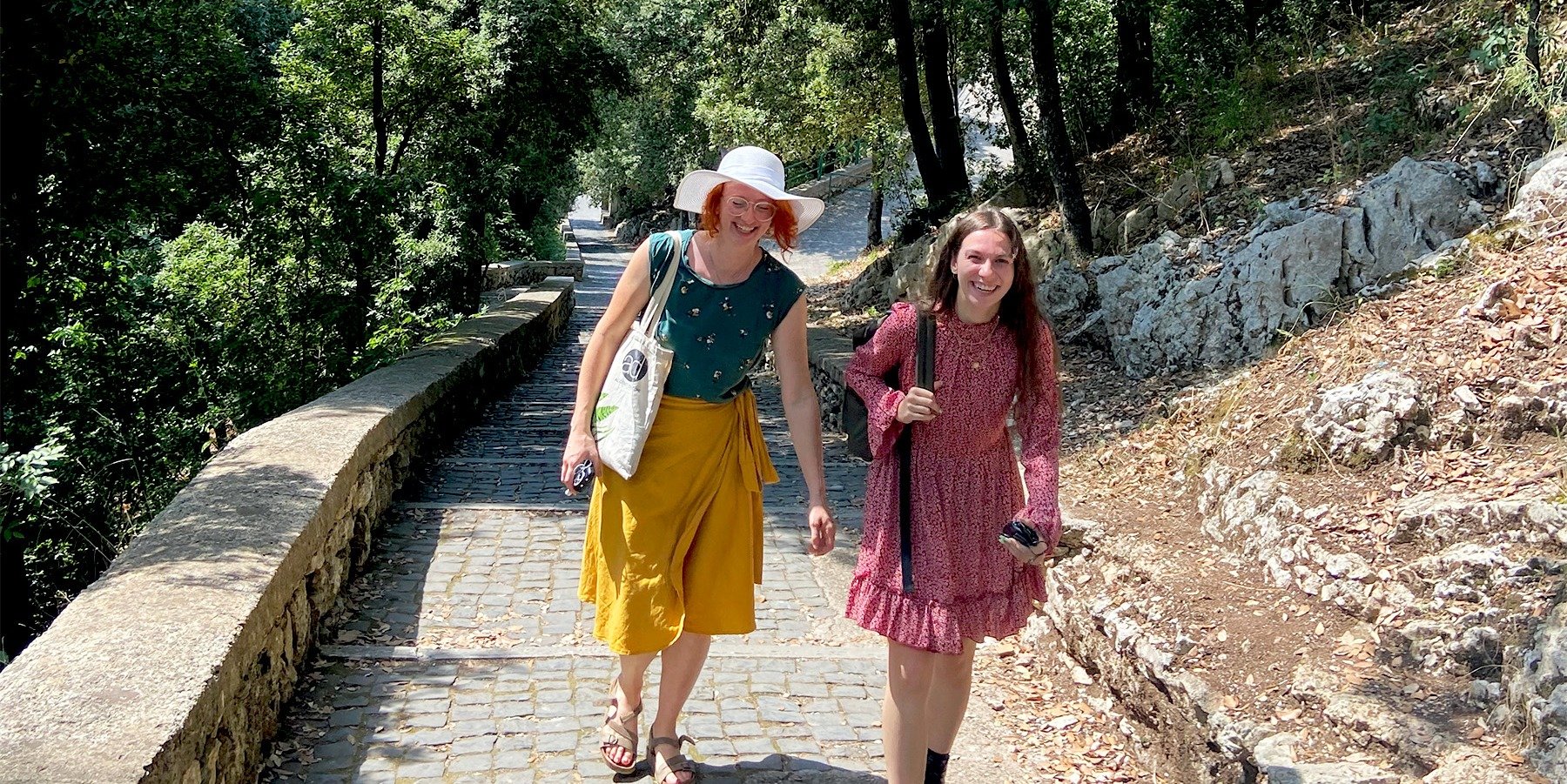 Our Community
Catholic studies focuses on formation for the whole of life. The Mary College community flows far beyond the classroom, as faculty and students interact throughout our lounges and study spaces every day. In addition to these natural friendships and interactions, Mary College brings students together through a variety of scheduled events, including off-campus excursions to Diamondbacks games, weekend retreats, and overnight trips to the Grand Canyon.
Our Campus
Mary College at ASU is housed in the beautiful and newly renovated Old St. Mary's in Tempe. Built in 1903, Old St. Mary's is the oldest-standing Catholic structure in the Valley.
A home to both Mary College and the All Saints Catholic Newman Center, which provides spiritual and pastoral support to students at ASU, the corner of College and University provides solid formation for the whole of life.
Open to the entire Arizona State University community during business hours on weekdays throughout the academic year, our campus is available to members through extended hours every day of the week (including weekends). With an adaptable study library on the main level, a private loft for members, and classrooms, offices, and a student lounge on the lower level, you'll find the space you need to learn and grow in friendship with your peers.
Convivium
On Tuesday evenings, Mary College opens its doors to host student events centered around food and fellowship. Fittingly named Convivium (from the Latin for life together), this event is an opportunity to bring the classroom into a social event – growing the relationships and strengthening the search for truth established in the classroom. Open to all Arizona State University community members and the general public, Convivium often features guest speakers and engaging debates, all with the goal of bringing people together.
Rome Pilgrimage
As a member of Mary College at ASU, you can join us on an annual study pilgrimage to Rome and Assisi following finals week each December. The trip offers a life-changing, first-hand experience of the Eternal City and fulfills ASU general studies requirements in a dynamic international setting created especially for Mary College members.
Faculty will guide you through the streets in which Saints Peter and Paul preached, the catacombs in which the early Christians buried their holy martyrs, the cave in which Saint Benedict lived alone as a young hermit, and the chapel in which Saint Francis first heard God's call to rebuild his Church. As you explore, you'll find a new appreciation for the way the lessons of history, the great achievements of human reason, and the light of Divine revelation allow us to see more clearly how we might respond to the pressing questions facing humanity today.
My experience at Mary College has been life-changing. I was able to learn as a part of a community and focus on academic and spiritual growth. The people at Mary College and the Newman Center are so kind and welcoming, and they helped make this experience a great one."