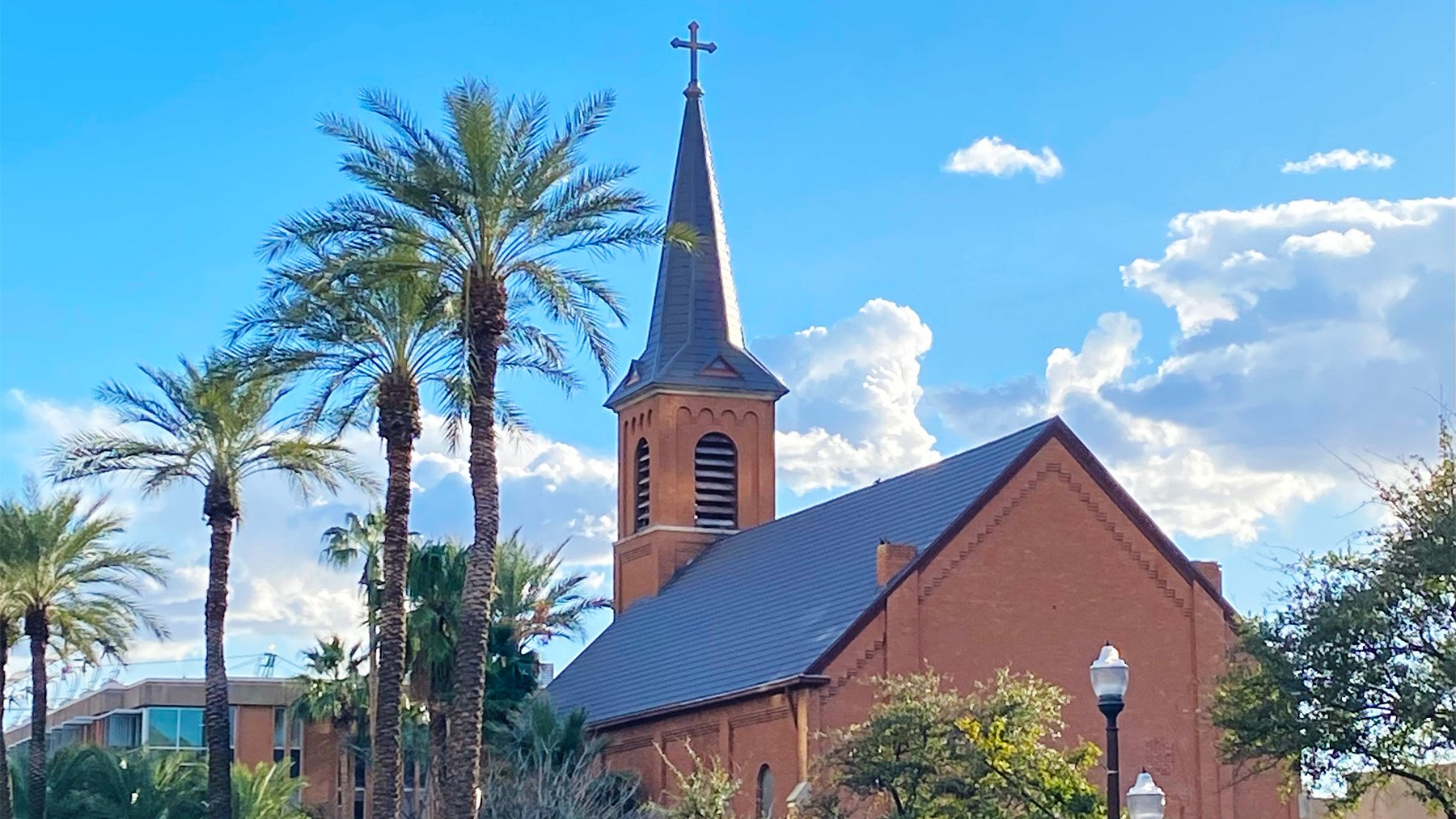 A Transformational Experience of Education
Mary College at ASU is an unprecedented partnership between the University of Mary and Arizona State University. Through this domestic exchange program, members of Mary College have the privilege and transformative experience of belonging to a community of learners committed to developing their minds and fostering their faith through the Catholic intellectual tradition.
Mary College members have the opportunity to enroll in Catholic studies courses that fulfill ASU general studies requirements and are taught by University of Mary faculty. Members can even earn a major or minor in Catholic studies. Other benefits include access to a life-changing pilgrimage to Rome, a variety of semester retreats and community excursions, and extended hours in our extraordinary study library.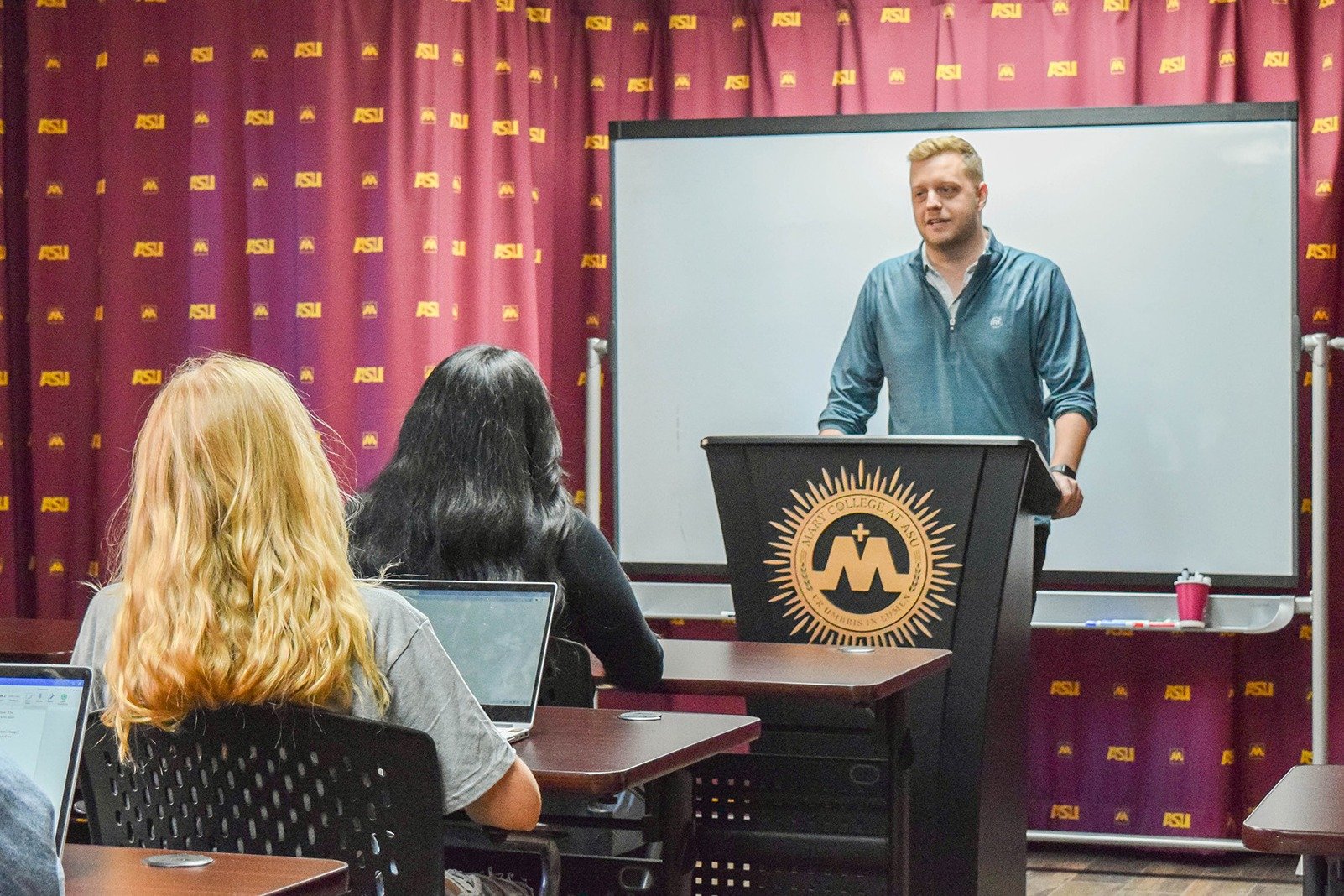 Catholic Studies
Catholic studies exists to awaken the minds and imaginations of students to the Catholic vision of the world. Explore this tradition while fulfilling requirements for your ASU degree.
View Courses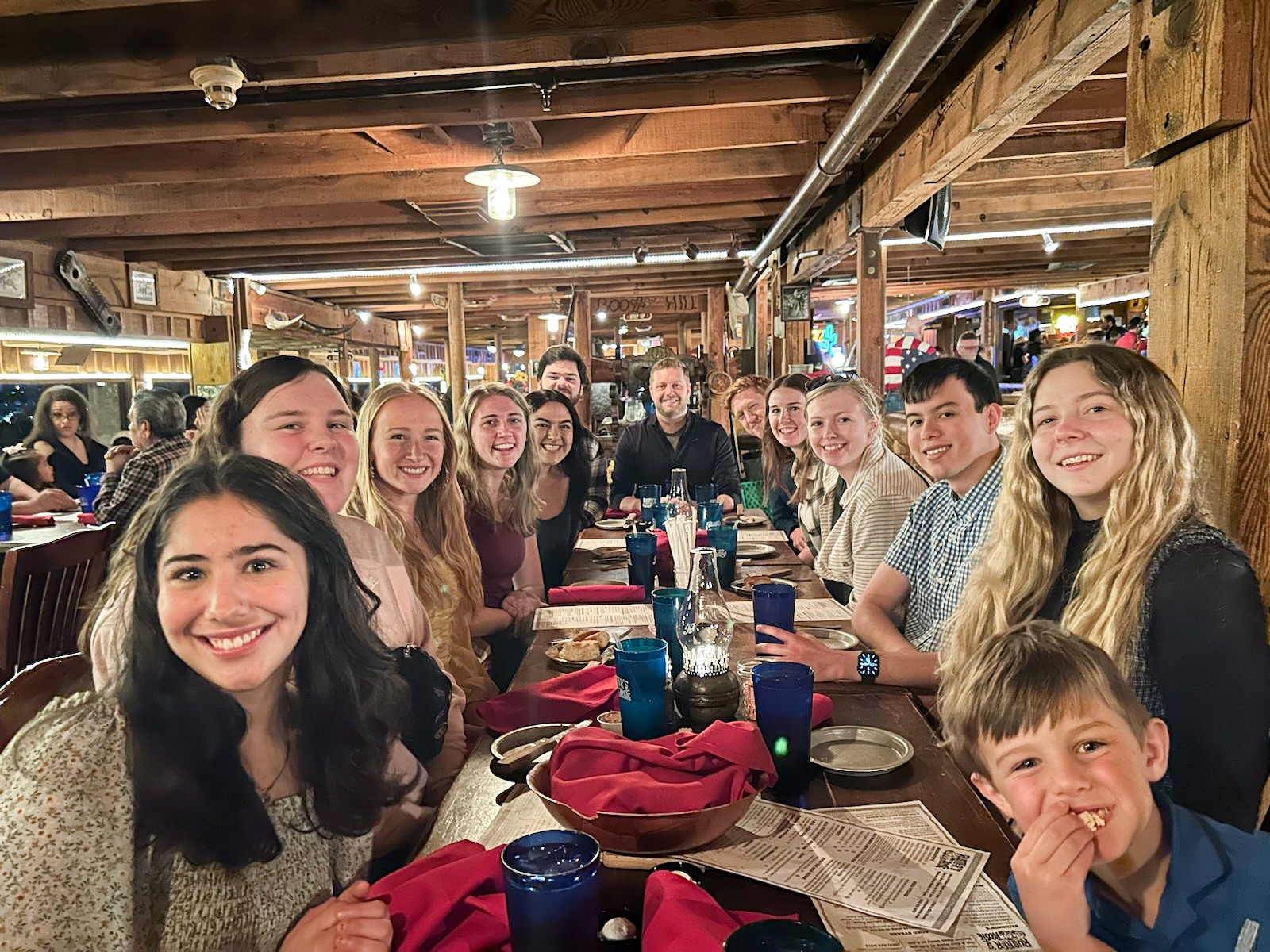 Membership
Gain a high-quality Catholic collegiate experience. ASU students, who are members of Mary College, pay their regular ASU tuition rate along with a modest membership fee giving access to Mary College's many benefits.
See Details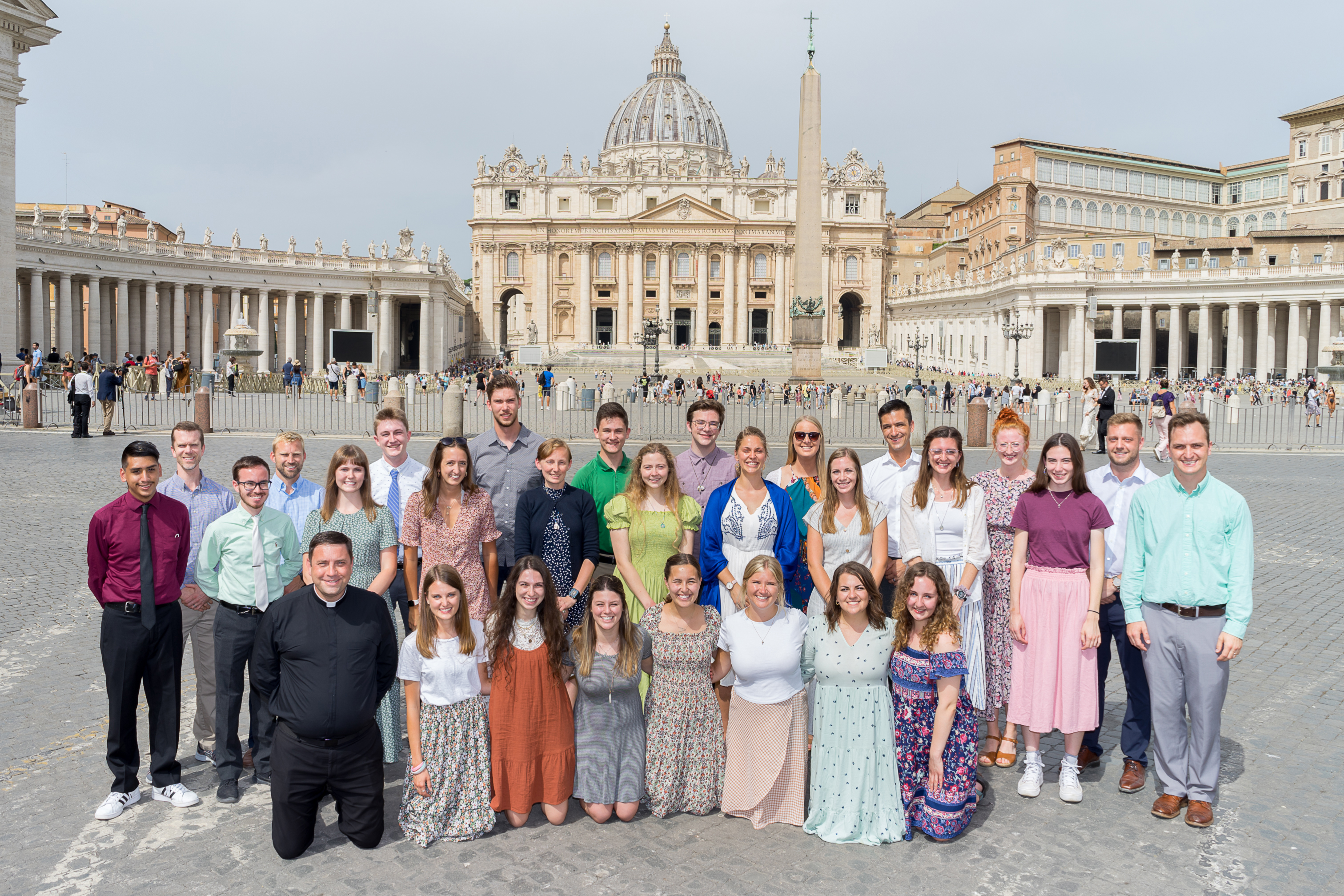 Rome Pilgrimage
The Catholic vision comes to life in Rome. Join your professors and friends on a life-changing, study-abroad pilgrimage to Rome and Assisi, encountering a culture shaped by millennia of tragedies and triumphs, emperors and popes. This is just one of the vibrant experiences students receive at Mary College at ASU.
About the Student Experience
Mary College at ASU quickly became more than just a place where I take classes; it became another home for me. The courses I have taken, the pilgrimage to Rome, and the friendships I have formed at Mary College have enriched my time as an ASU student and changed my life."